For immediate release
September 29, 2022
SHENZHEN – Wine to Asia Guangzhou Special Edition came to an end on September 24, 2022 at one of the best venues of the city, Rosewood Guangzhou. The Guangzhou Special Edition held by Wine to Asia Shenzhen International Wine & Spirits Exhibition has been focusing on some of the key highlights of the trade show which would have been held at the same days in the Shenzhen Convention & Exhibition Center.
It has been a preview of new initiatives in China of Wine to Asia that are going to be organised for the next months, starting from Shenzhen, as concurrent event of Design Shenzhen (December 1-4, 2022).
In Guangzhou last Saturday, Wine to Asia presented four premium masterclasses, including the ones of keynote speakers such as Ian D'Agata, the world renowned wine critic, Judy Chan, the owner of Grace Vineyard, one of the leading wineries in China, the area dedicated to natural wines, Living Wine Natural Wine Area, the cooperation with Women in Wine & Spirits Awards, the Coffee Cocktail Experience Lounge with Top 18 Asian cocktail bar group Hope & Sesame and De' Longhi and the preview edition of the Greater Bay Area Wine Week, first time ever B2C campaign in the Greater Bay Area. 
The day before the Special Edition Mr. Ian D'Agata conducted an onsite tasting with 35 labels of 15 wineries from Spectacular South Africa Shenzhen 2022 Event. All tasting scores will be released before the end of the month on TerroirSense Wine Review.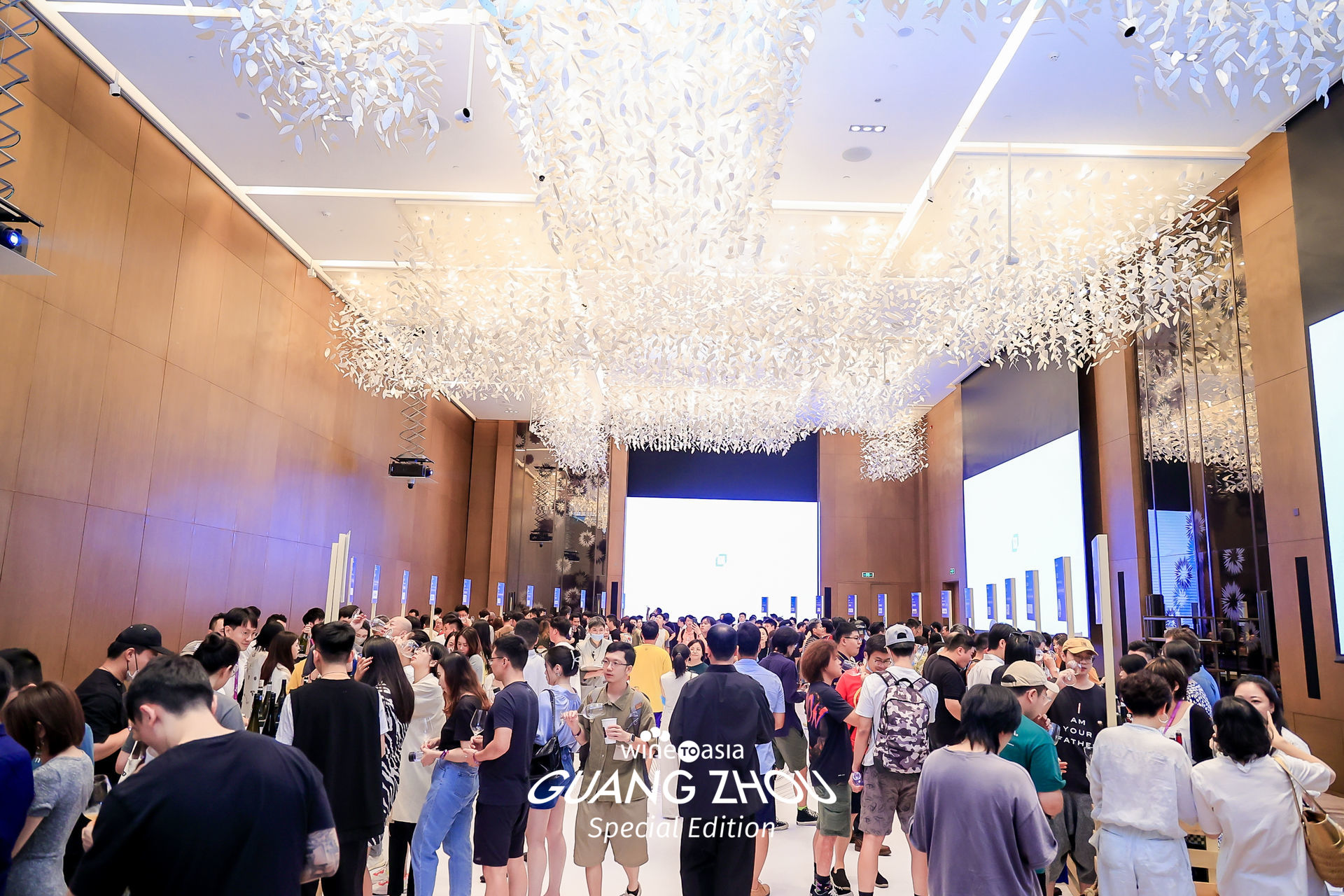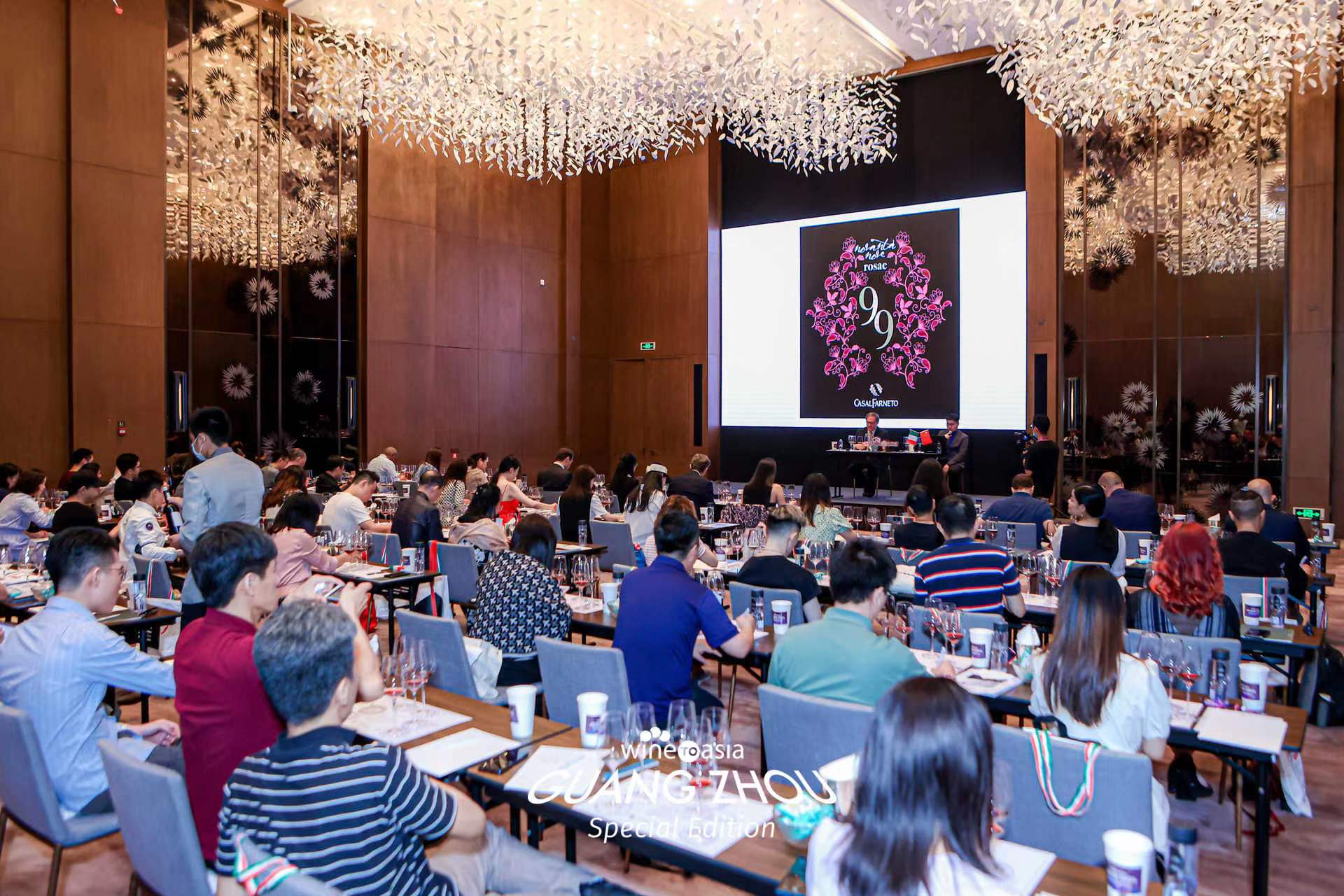 More than 800 professional visitors participated in Wine to Asia Guangzhou Special Edition, mainly distributors, importers, media and from horeca channels including bars, bistros, hotels, restaurants. More than 80 percent of the visitors came from 11 cities in Guangdong Province including Guangzhou, Shenzhen, Foshan, Dongguan, Zhuhai, Jiangmen, Zhongshan, Shaoguan, Yangjiang, Yunfu, Zhaoqing, and the rest came from 17 provinces across China, including the cities of Beijing, Shanghai, Hangzhou, Chongqing and Tianjin and the 2 special administrative regions, Hong Kong and Macau.
Guangzhou-based Consulates and Trade Offices' guests from 10 countries have attended the Special Edition: Mr. Valerio De Parolis, Consul General of Italy, Mr. Martinos Mandalidis, Consul General of Greece, Mr. Glaucio Veloso, Deputy Consul General of Brazil, Mr. Elod Tasnazy, Deputy Consul General of Hungary, Mr. Juan Pablo Allamian, Deputy Consul of the Argentina, Mr. Aitor Mate, Chief Economic and Commercial Counselor of Embassy in Spain, Mr. Massimiliano Tremiterra, Italian Trade Officer, Ms. Zsofia Szoko, Commercial Consul of Hungary, Mr. Mario da Silva Ferreira, Vice-Consul of Portugal For Economic and Commercial Affairs, Ms. Eva Verstraelen, Economic Representative Commercial Flanders Investment & Trade, Kingdom of Belgium, Ms. Emily Ouyang, Economic officer of Commercial Section of Austrian Consulate General, Mr. Xavier Leblanc, Chargé de mission France Alumni – Espace de Canton.
One of the highlights, Living Wine Natural Wine Area, was presented in terms of both the design concept and the exhibiting. The key players in the Chinese natural wine market have participated in, with over 130 natural wineries from more than 20 countries, including France, USA, South Africa, New Zealand, Slovenia, China, Italy, Greece, Hungary.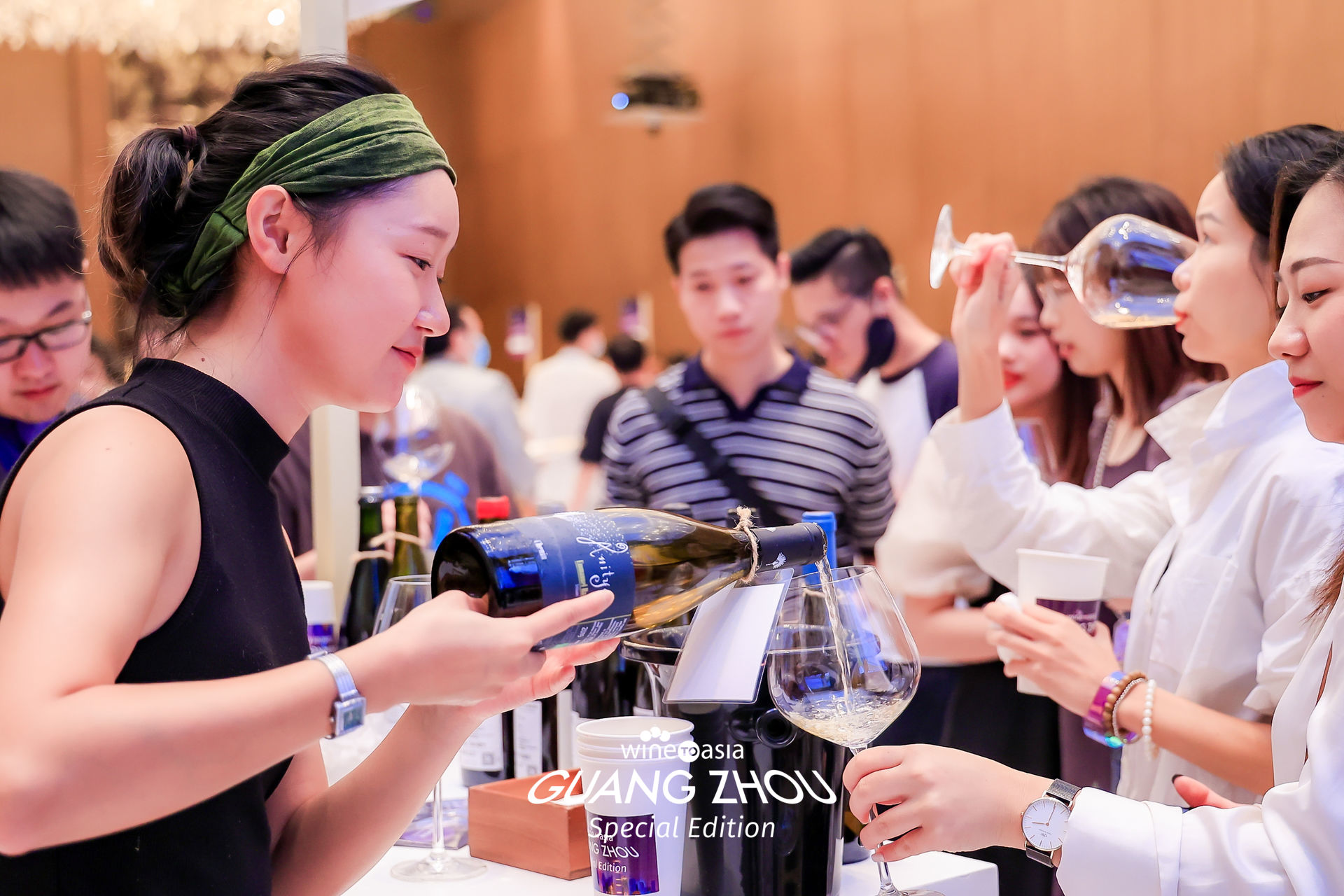 In addition, in terms of exhibitors there has been the exclusive presentation of the newest Pet-Nat series of Petit Garden, the Lebanese famed winery Chateau Musar, some of the best British sparkling wines available in China, from The Wine People, the trendy drink kombucha by Moming. In the wine accessories there have been Santus Andante Wine dispenser and Roupa as main glass sponsor.
The premium masterclasses with the theme of Italy, China, France and Brazil held concurrently were even more popular. In the early online registration stage, the number of applicants already reached almost 1,000.
With the strong support of the Consulate General of Italy in Guangzhou, the ItalianTrade Agency, Wine to Asia jointly invited Mr. Ian D'Agata, an internationally renowned wine critic, to give the opening masterclass on "The Great Diversity of Italy's Many Wine Grapes and Terroirs". Mr. Valerio De Parolis, Consul General of Italy, attended the masterclass and gave the opening speech, and he highlighted the central role of Italian wine in the industry in the US and Asian markets.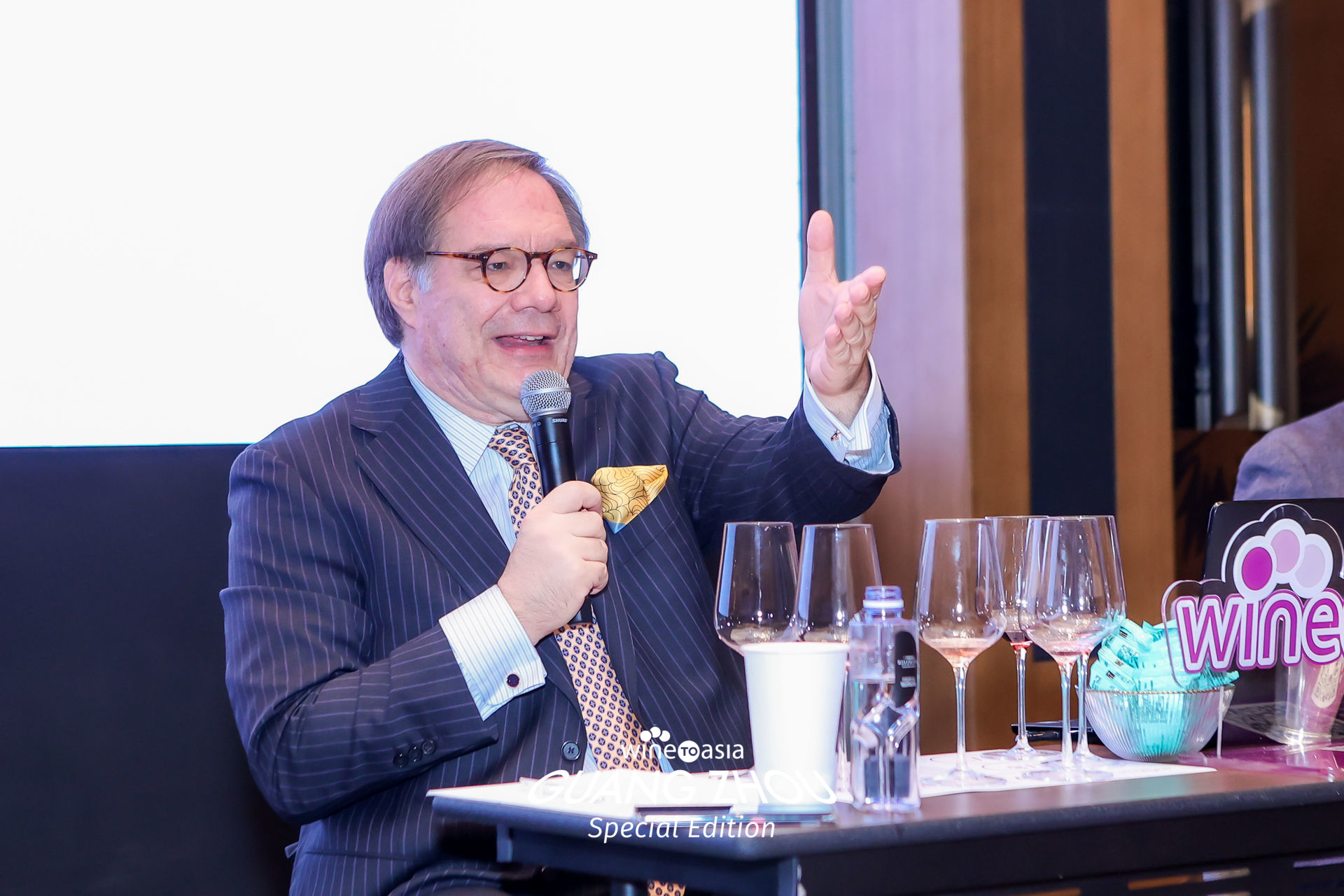 Judy Chan, the owner of Grace Vineyard, led the masterclass through vertical tasting of three wines, including Chairman's Reserve series, Deep Blue, Tasya's Reserve in an interesting story-telling way, showing the qualities and rising trends of Chinese wines. As a part of interaction, three best questioners in the masterclass received surprise gifts from Judy.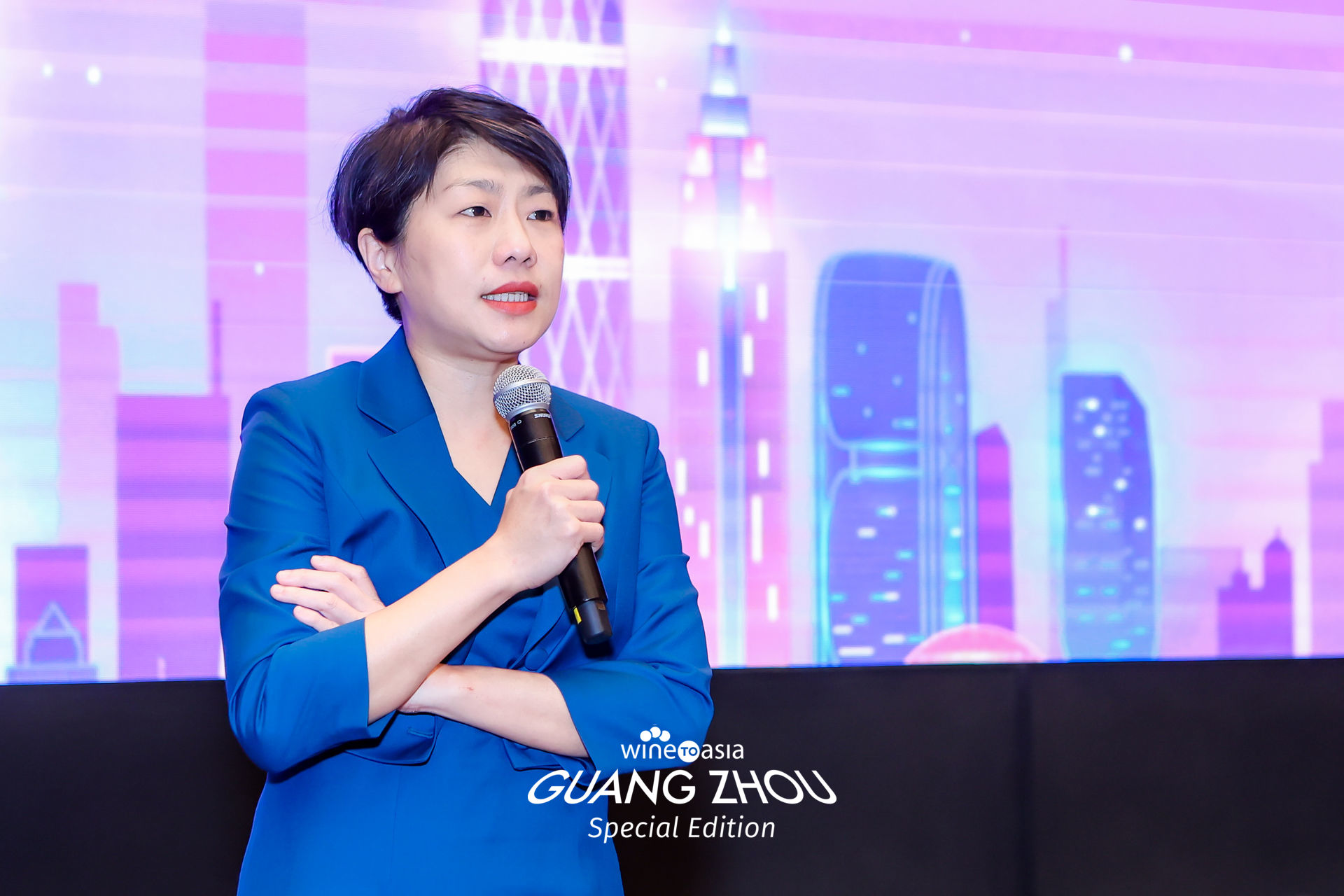 Christina Lee, the famed KOL and Burgundy School of Business (BSB), official ambassador, and Xuan Qi, China Area Manager of BSB, for the first time in China brought the French wine education and culture elements into the wine exhibition. They elaborated on the back of BSB's ability to stand still after a century. Mr. Xavier Leblanc, Chargé de mission France Alumni – Espace de Canton, also attended the masterclass.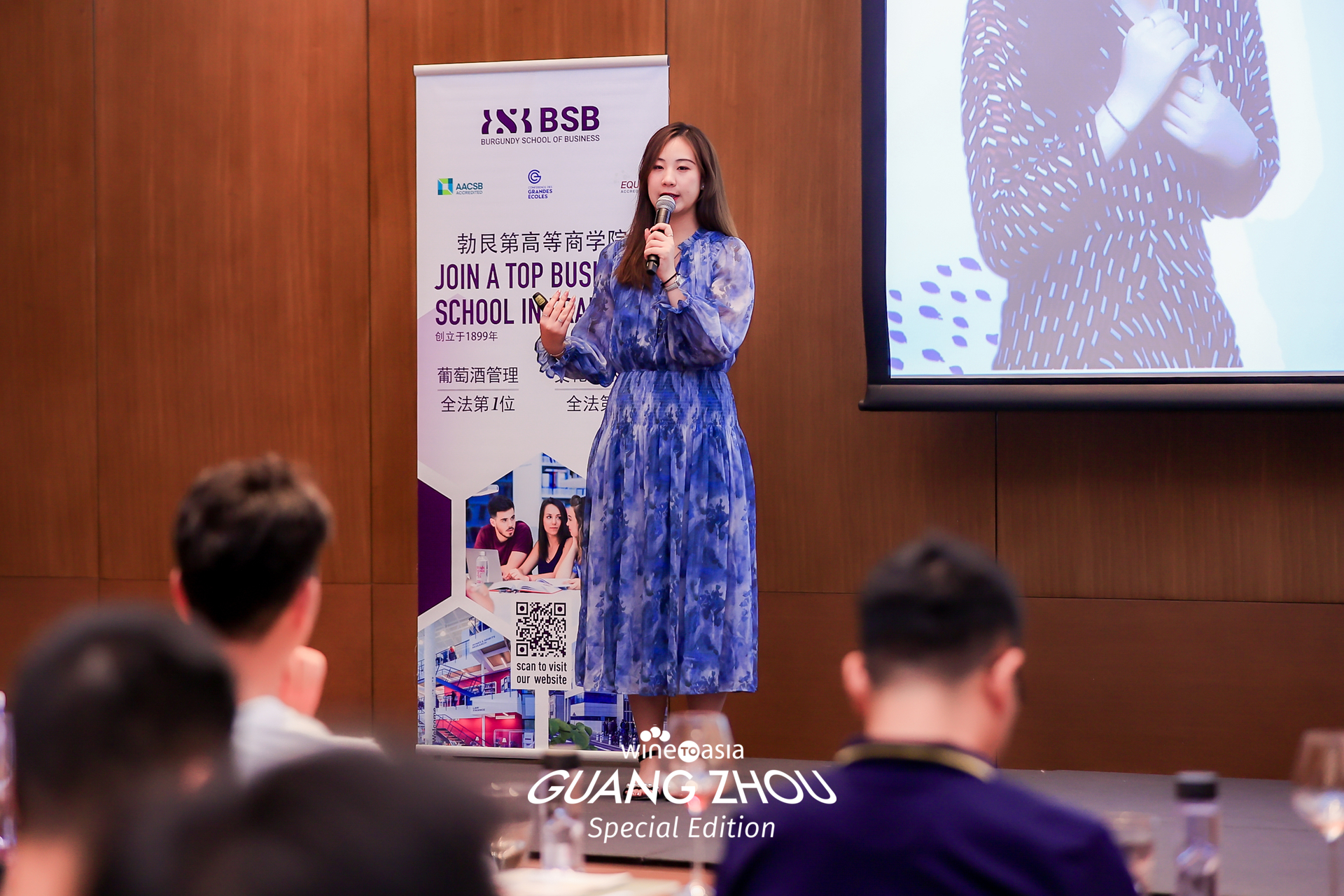 Brazil is often known for its enthusiastic side, but the wines show its exquisiteness and delicacy. In the Brazil-themed masterclass co-hosted by Wine to Asia and its sister show, Wine South America, fresh sparkling wines and quality red wines from Brazil attracted the visitors. This masterclass was delivered by Bill Liu, Chief Education Director of Grapea & Co. Shenzhen. Mr. Glaucio Veloso, Deputy Consul General of Brazil, gave an opening speech, concerning the role of wine in the strategic partnership between China and Brazil.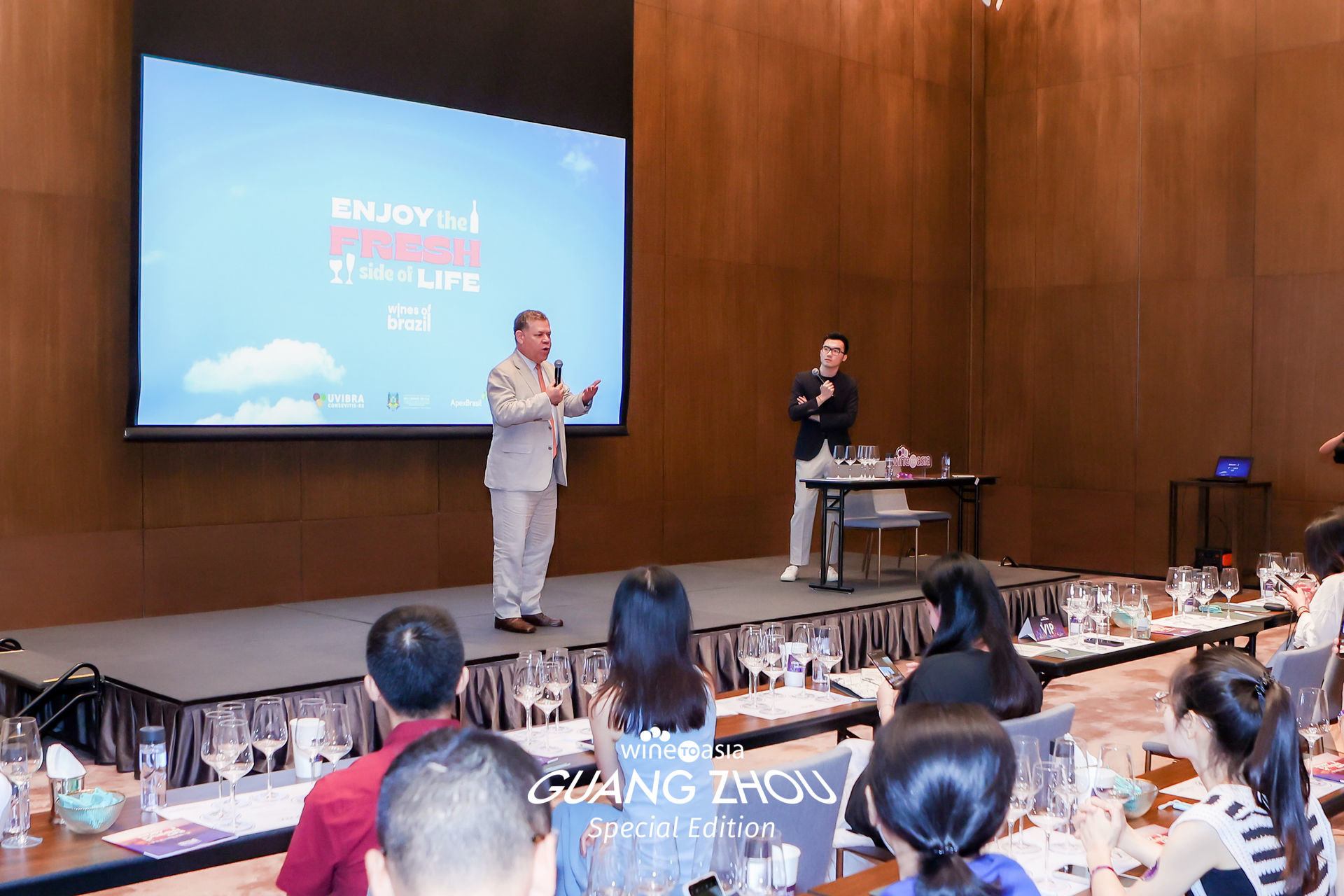 Women in Wine & Spirits Awards was also presented at Guangzhou Special Edition as the special guest, and brought the latest news of 2022 awards and the details of the 2022 nominations.
In the Coffee Cocktail Experience Lounge co-presented by De'Longhi and Charlie's, the guest bartender Zero from Hope & Sesame, integrated De'Longhi's coffee with different elements such as spirits and kombucha, making a series of special cocktails onsite, such as Asian Inspirations, Light of Coffee, Shakerato 2.0, creating an immersive mixology experience zone for exploring classic or innovative coffee cocktails.
It is particularly noteworthy that Wine to Asia Greater Bay Area Wine Week Preview was also held successfully from September 21 to 24 in Guangzhou and Foshan, in collaboration with some of the best wine and dine venues, including popular wine bars and bistros, with a series of promotion events. This campaign has successfully connected the on-trade premises, trade professionals, as well as wine and spirits lovers into a dynamic multi-verse.