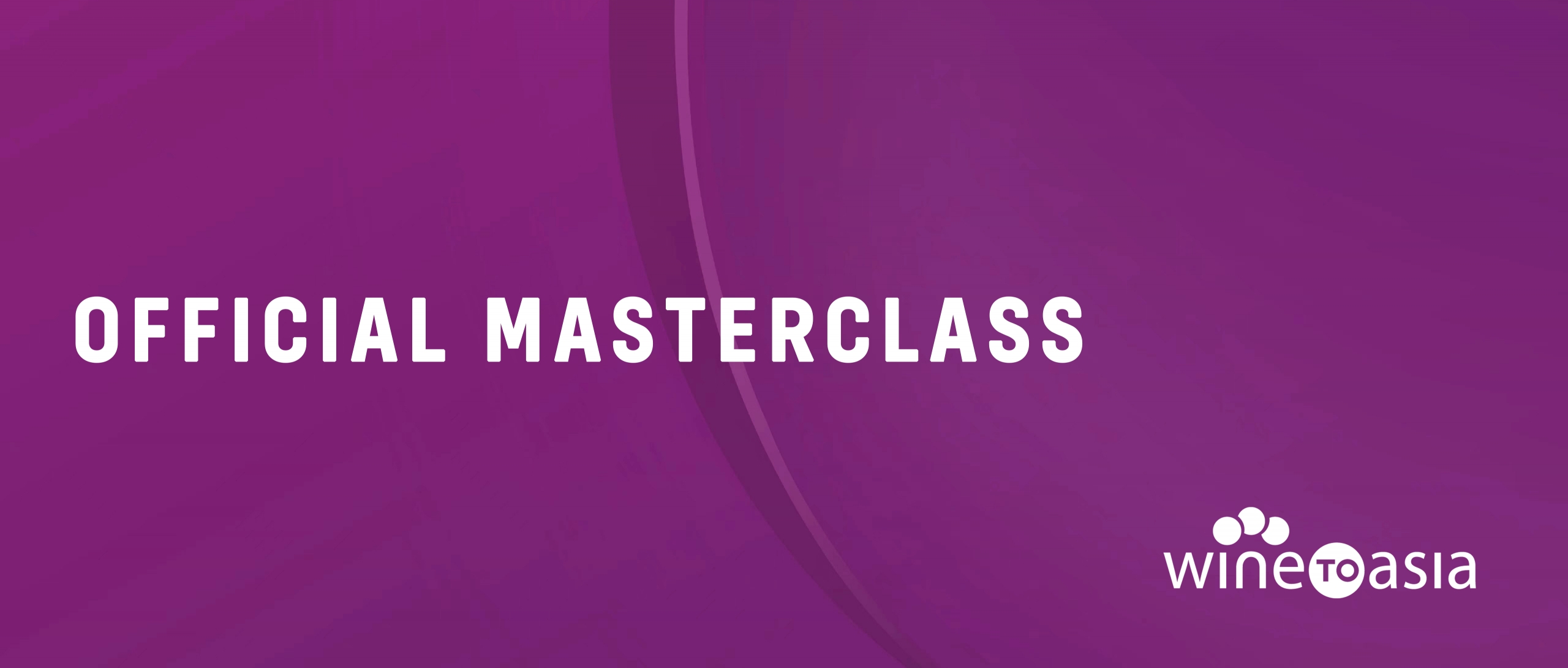 The upcoming inaugural Wine to Asia Shenzhen International Wine & Spirits Fair, set to take place from 11 to 13, May, will feature two official masterclasses focused on two major Chinese alcoholic beverages – wine and baijiu. Together with renowned Chinese boutique winery Grace Vineyard and the unconventional teaching and promotion of Baijiu project team CBC Chinese Baijiu Project Team, Wine to Asia will present two masterclasses respectively, offering in-depth analysis and insights into winemaking and market trends.


Founded in 1997, Grace Vineyard is the first family-owned premium winery in China. In the past 26 years, Grace Vineyard has been through a lot of ups and downs, and seen many surprises.
In this masterclass, CEO of Grace Vineyard, Ms. Judy Chan, will share anecdotes of this journey and behind-the-scenes stories. The masterclass will feature 6 classic Grace Vineyard' s wines.


SCAN QR CODE ON THE POSTER BELOW AND REGISTER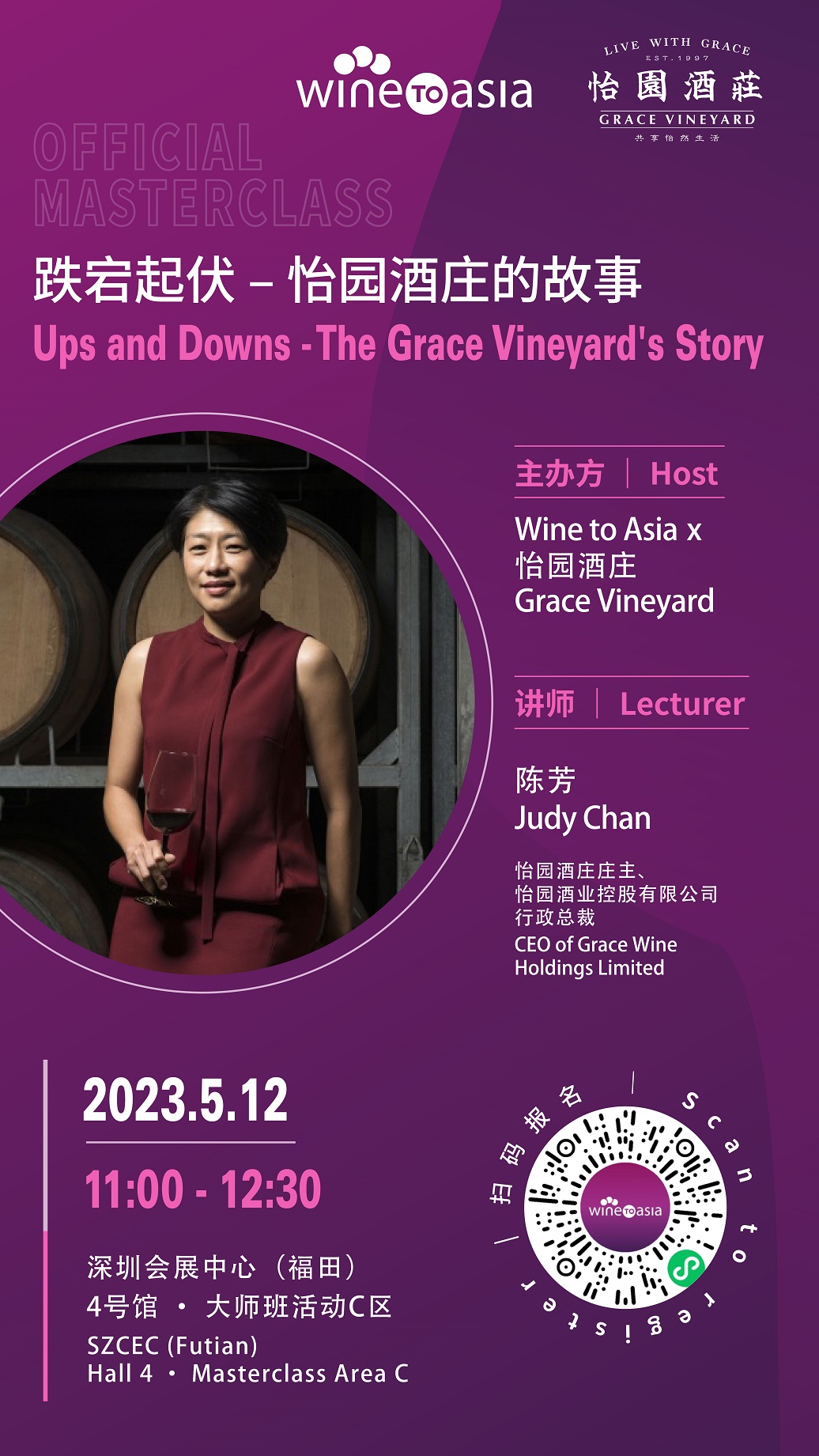 In thousands of years, with the ever-growing traditional culture and heritage, Chinese Baijiu has become a significant national identity. However, in recent years, especially when facing the young and overseas generation, Chinese Baijiu seems a bit powerless to express what it is, and even some negative feedback derived from these groups : bad taste, strange style and old- fashioned.
Compared with other academic courses, instead of focusing technical terms, CBC Baijiu system is famous for providing another angle for consumers to look at Baijiu in an easygoing way, to understand the factors affecting quality, as well as the logic behind.


SCAN QR CODE ON THE POSTER BELOW AND REGISTER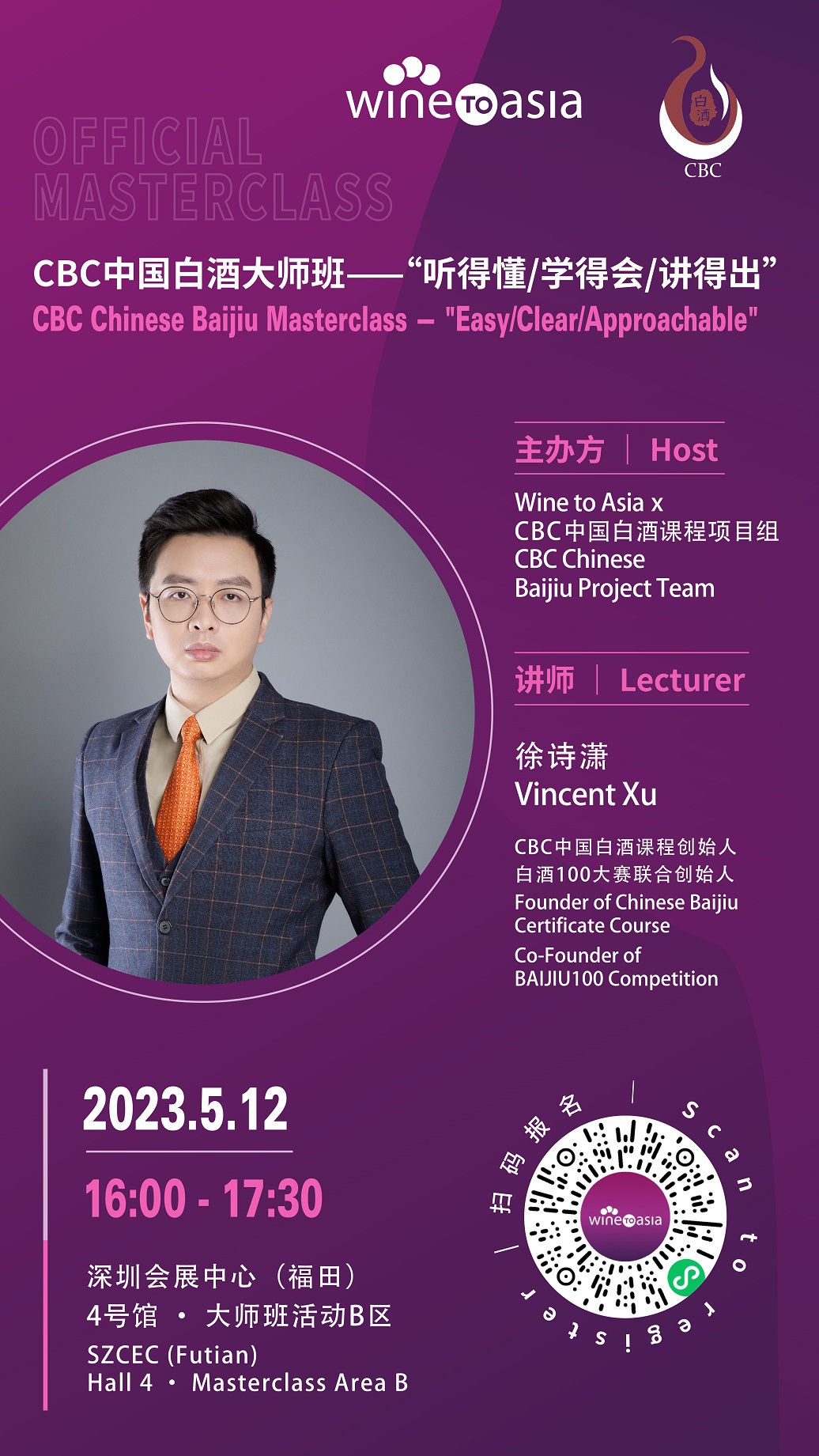 TIPS:
①The masterclasses are only open to professionals, and minors under 18 are not allowed to attend.
②To register for the masterclass, please make sure to complete the visitor pre-registration in advance.
③The masterclasses require verification. Please check the "My profile" – "Pending review" – "Event Registration" in the mini program to see the status of your registration.