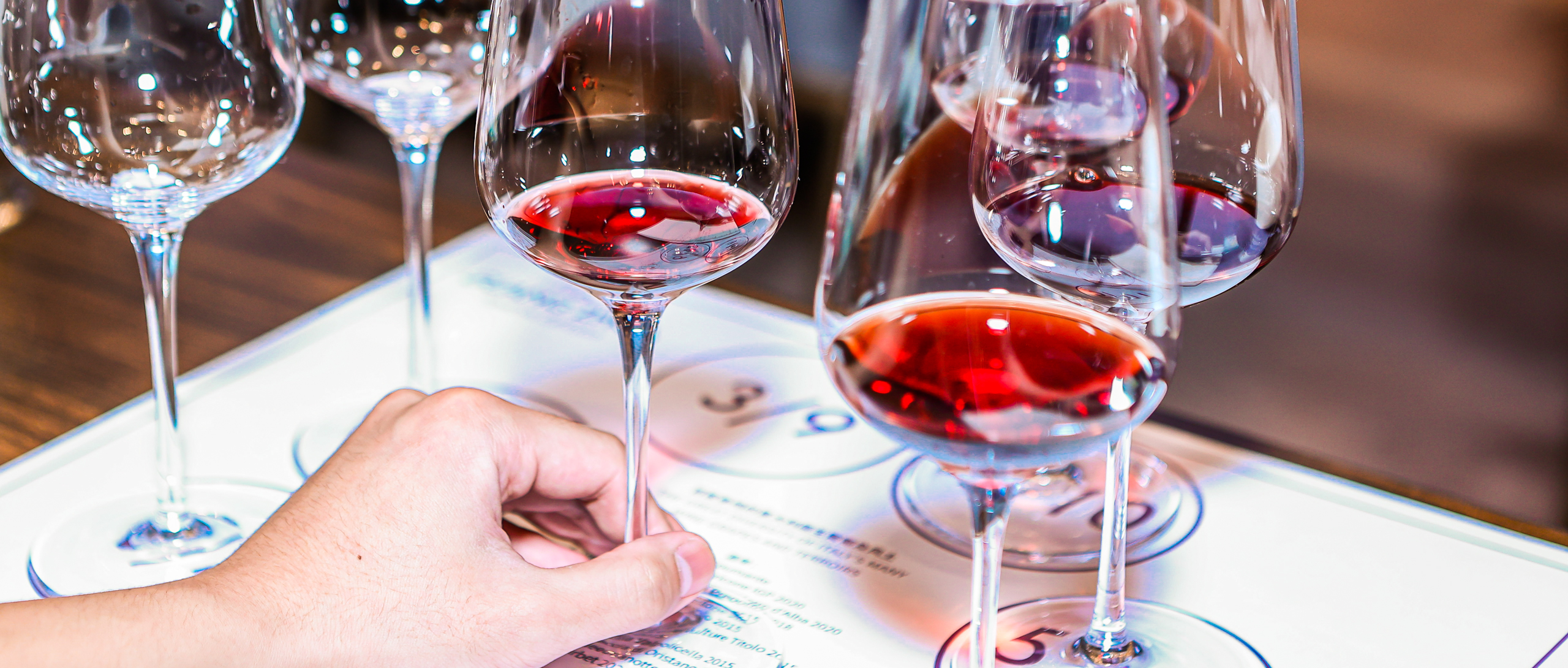 Wine to Asia Shenzhen International Wine & Spirits Fair, which will be held from 11 to 13, May, will bring together nearly 30 high-quality exhibitor masterclasses led by key industry players organized by wine region associations, famed brands and wineries. The themes cover over 10 old and new wine producing countries such as France, Italy, Spain, Greece, South Africa, and China. From classic style fine wines to uniquely charming wines, you will have the opportunity to deeply appreciate and explore the unique characteristics of different regions and terroirs.


*1 EXHIBITOR MASTERCLASS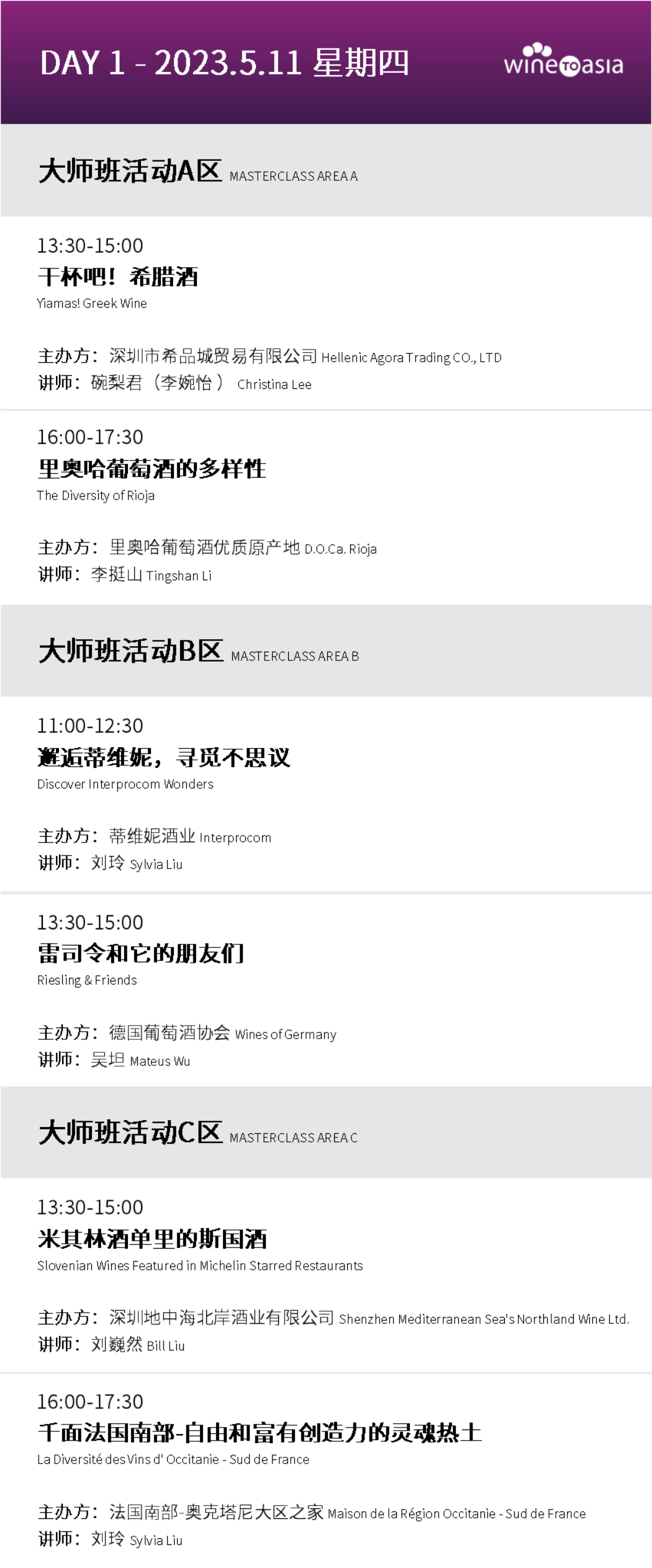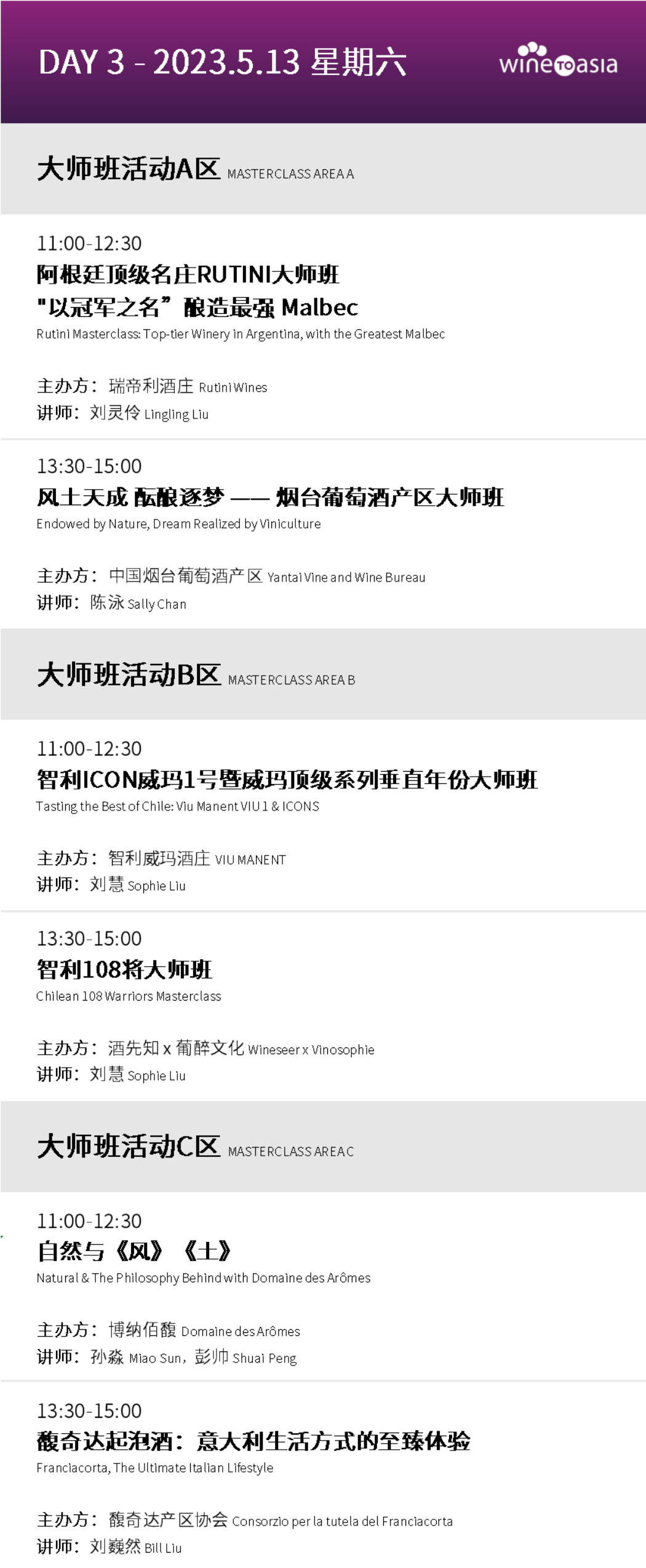 *2 REGISTRATION STEPS


Scan QR code below and enter "Wine to Asia" mini program.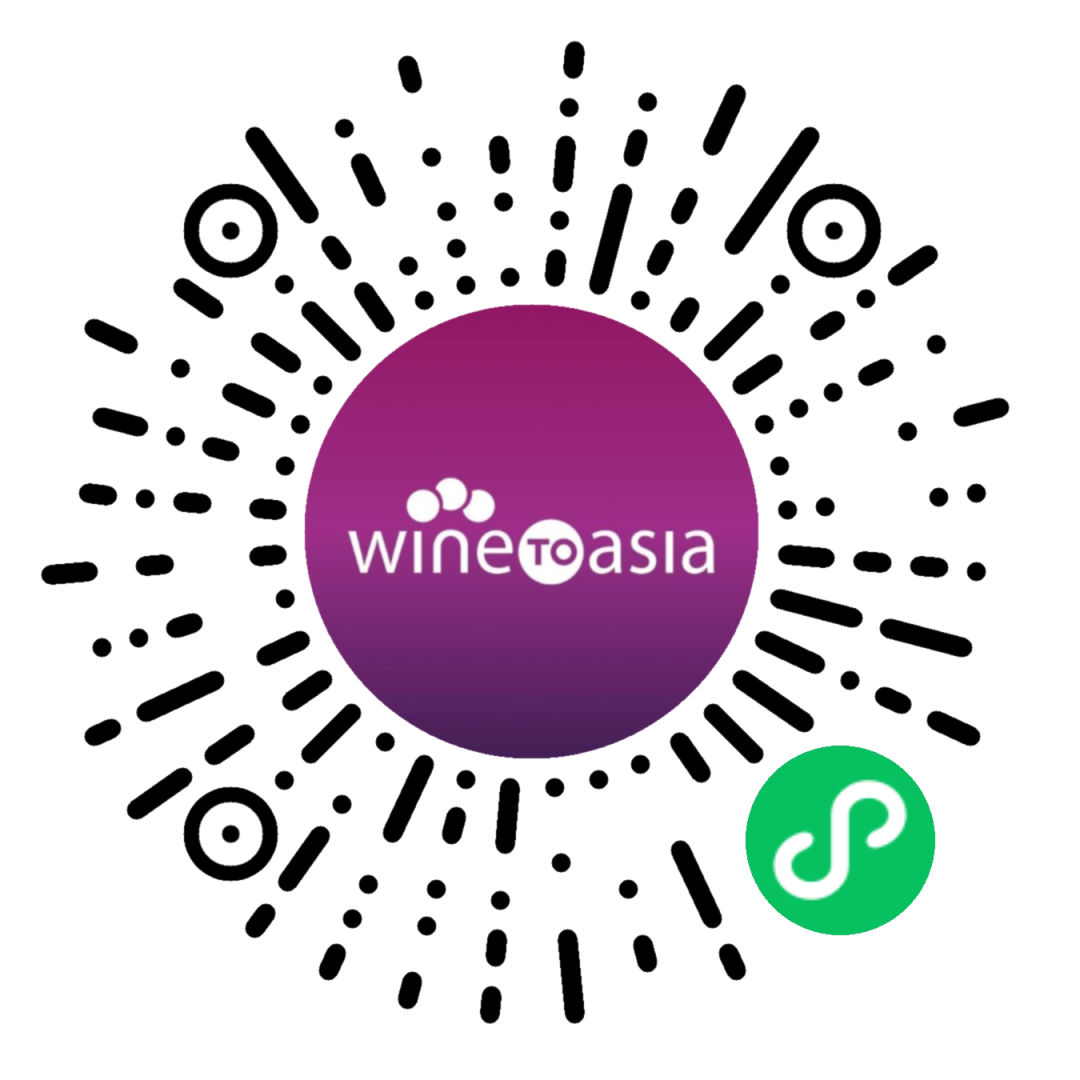 Click 'Events' and check your interested masterclass for registration.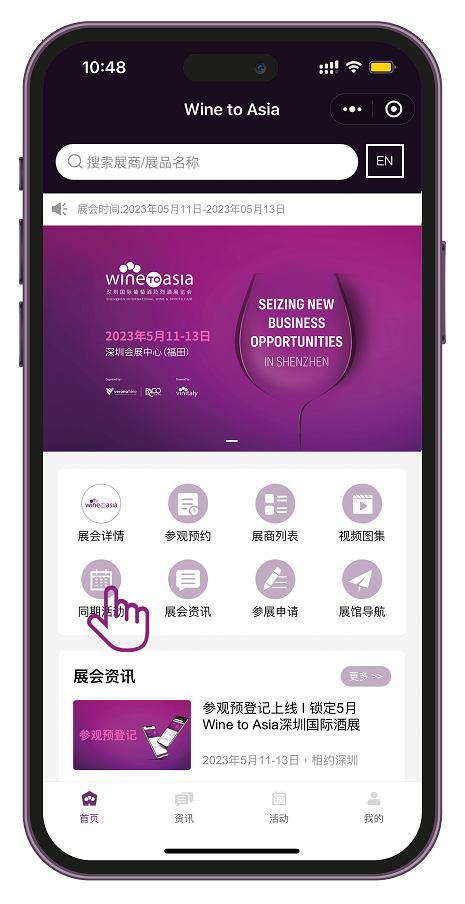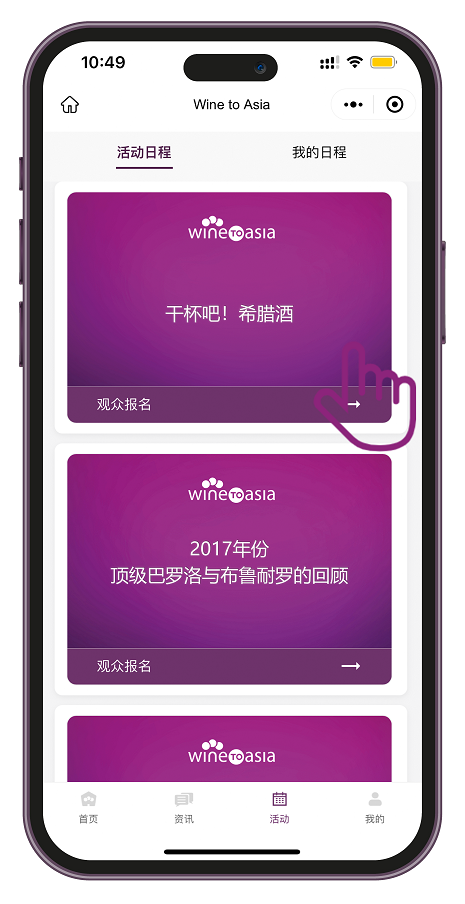 After completing the registration, please wait for verification in order to get the clear admission QR code.


TIPS:
①The masterclasses are only open to professionals, and minors under 18 are not allowed to attend.
②To register for the masterclass, please make sure to complete the visitor pre-registration in advance.
③The masterclasses require verification. Please check the "My profile" – "Pending review" – "Event Registration" in the mini program to see the status of your registration.
④Please refer to the organizer's subsequent announcements for any changes to the schedule of the exhibitor masterclass.